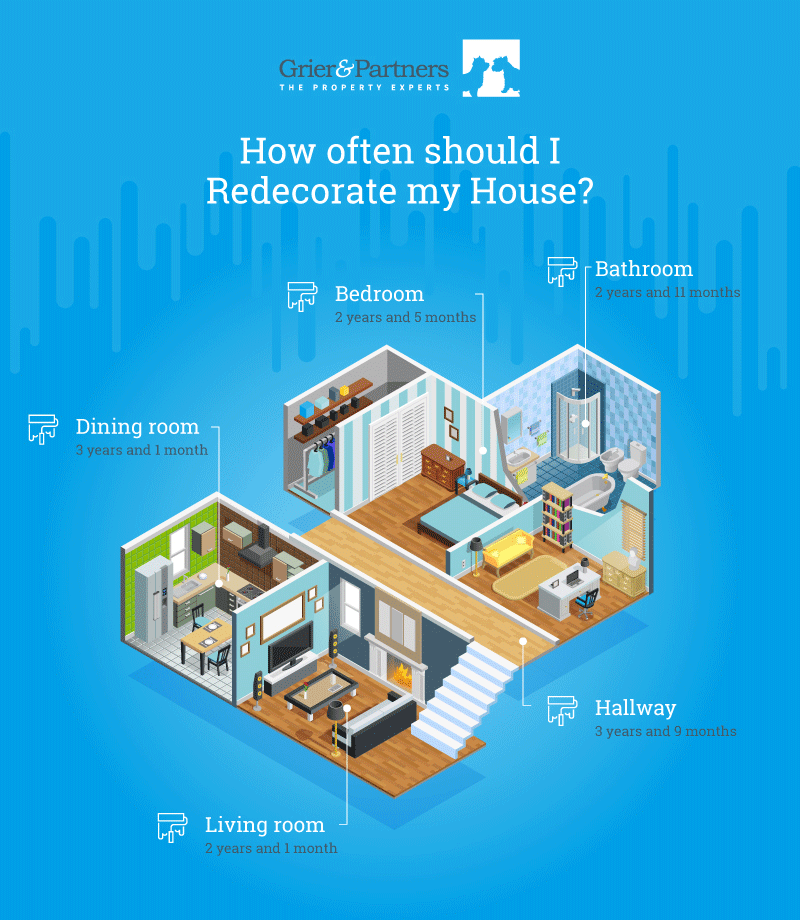 Research recently carried out by interiors retailer furniture123.co.uk found that one-in-four British homeowners admit to 'constantly redecorating' their homes.
On average, Brits redecorate their living room every 2 years, bedrooms are given a makeover every 2 years while the dining room is given a lick of paint every 3 years.
But why are one-in-four Brits redecorating so frequently? While mainly claimed they did so in order to keep up with the latest interior trends, 19% of those surveyed said they redecorate regularly because they enjoyed it.
The Marketing Manager at furniture123.co.uk, Mark Kelly, said "while interior trends are ever-changing, the simple redecoration of a room can make a person fall in love with their home all over again."
On average it takes 9.5 days to redecorate a room. Of the 1,000 homeowners surveyed, 22% claimed that once the room had been completed they moved straight onto the next, while 55% said they currently have a room in their house in need of decorating.
So, how often should you redecorate your house?
Redecorating your home is a very personal thing and so it is hard to define how often it should be done. If you enjoy keeping up with interior trends then it could be as frequent as every year, perhaps you're happy with your home and choose to decorate every decade.
When selling, it is important to remember that first impressions count. Refreshing your space with a fresh lick of paint will make your home memorable as well as clean and modern.
When was the last time you decorated?
How Often Should I Redecorate My House?
by Grier & Partners